The Moldovan Family
"Family above all else. We've passed down the skills from one generation to the next and shared the secrets of our craft. Together we've learned about the importance of respect and dedication and understood that our work will have a future provided that all our customers are satisfied
The story of our business is, in fact, the story of our family.
We are the Moldovan family and together we carry on the craftsmanship/ keep the craftsmanship alive.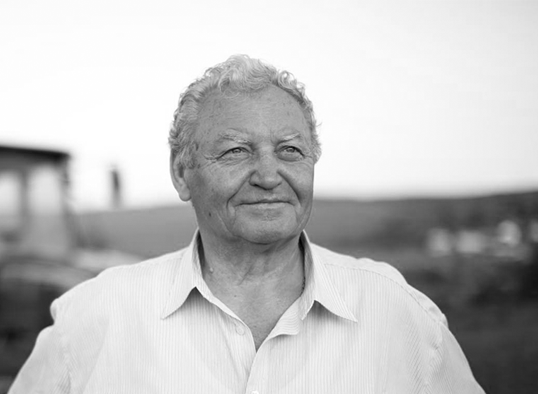 Ștefan Moldovan
Head of the family and founder of the company, Ştefan has been known since the '80s as one of the most accomplished butchers in Cluj. Prior to 1989, he managed a small butcher's shop at the military unit in the Someșeni district of Cluj, making a name for himself in the field. Today, Ștefan is exclusively running the Mociu farm, but his significant advice is always taken into account when deciding on the development of the company.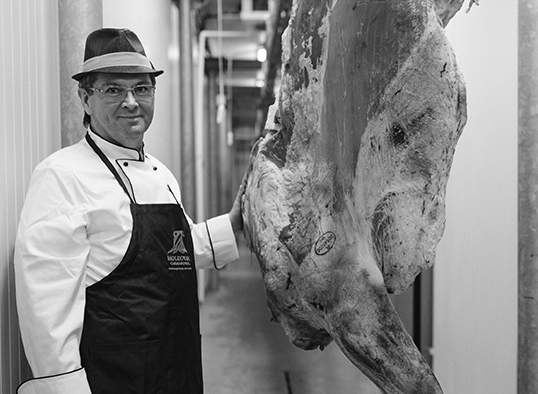 Cosmin Moldovan
Despite being the general manager of the company, Cosmin would give up his office anytime to sit behind the counter and serve customers as he knows best. Constantly passionate about this field, his focus is not only the long-term development of the company, but also the involvement in educating the next generation of butchers. His desire is to form a butchers' guild which would honour craftsmanship.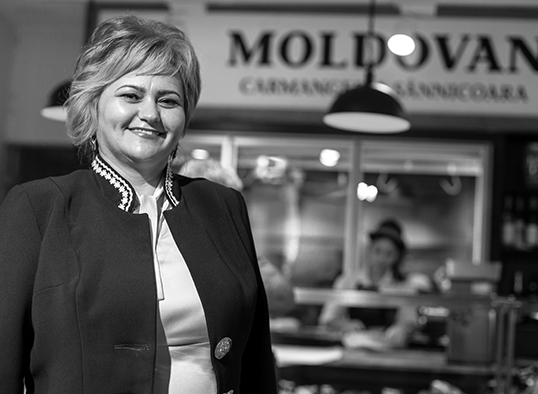 Amelia Moldovan
As a sales manager, Amelia, Cosmin's wife, plays a key role in developing the business and network of shops. With an extraordinary tenacity she has created and expanded a solid commercial network, which is, in fact, the key to their success. Always up-to-date with new business trends and proving remarkable efficiency, Amelia has become the company's driving force.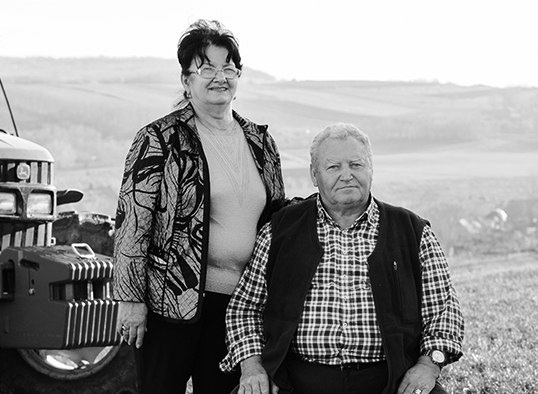 Angela Moldovan
She has always stood by her husband and her son and supported them as a dedicated mother and an understanding wife knows best. With a critical as well as constructive spirit, Angela was the one to provide balance when the situation demanded it and offer good advice in times of need. Many of Moldovan products are based on her recipes and a lot are available to this day.
Alexandra și Ionuț Moldovan
The two children of the Moldovan family have been involved in the company's activities from a young age, giving a helping hand whenever needed. Whether selling on stand during fairs and festivals, or getting training at the company's factories, both Alexandra and Ionuţ are very familiar with the functioning of the butchery and are constantly preparing themselves to carry on the work of their parents and grandparents.